Express Beds
Replacement Warranty Claim
Welcome to the Express Beds replacement warranty claim site. This site is offered as a convenience to make make filing a warranty claim quick and easy. Simply follow the directions on the right sidebar to get your warranty claim initiated. Please note: Warranty claims are available for identical replacements only; we do not offer cash refunds.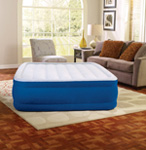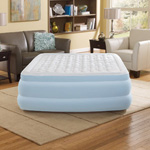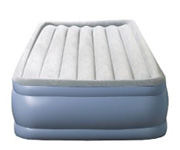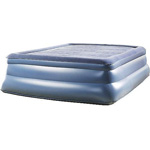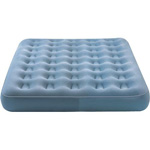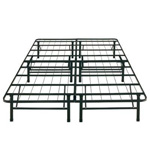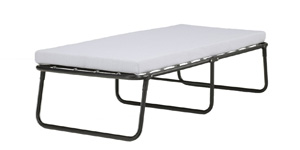 Common Questions
Can I get a cash refund?

Cash refunds are not available. However, if your warranty claim is approved, we will gladly send a new replacement bed to you.

Can I pick a different bed as my replacement?

Replacements are available for the exact same item only.

Where can I find an Express Bed Pump?

You can order one from TheBedroomStore.com by clicking here.

Can I use a bank statement as my receipt?

The bank statement only has the dollar amount and retailer's name and can not be used as a receipt. A complete store receipt with retailer's name, product description and original purchase date is required to validate the warranty.

How do I find a vinyl airbed leak?

A quick search on Google, Yahoo or Bing will help you with clues on how to find the leak, or click here.

Can I repair a vinyl airbed leak?

In many cases, the bed can be repaired. A vinyl repair kit can be ordered by clicking here. Simply follow the instructions provided with the kit.

Will you repair my bed?

Sorry, our warranty covers replacement on approved claims only.

I don't have a camera, how can I get pictures to you?

Pictures from camera phones are acceptable. Please follow the instructions that came with your phone, or find a technical savvy friend or family member to help access the photos.

How do you know when the airbed is full so I don't over inflate it?

Once the vinyl is tight and taut with no more wrinkles.

Can I use a hair dryer to inflate my airbed?

No, the heat will damage the fill valve and void your warranty.